IceRays stay hot with 6-2 win over El Paso
December 2, 2022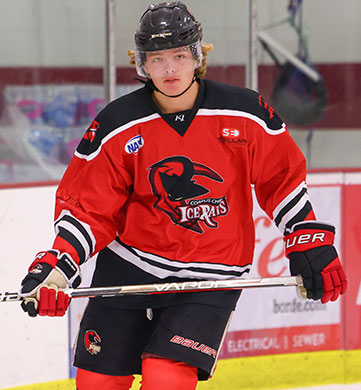 El Paso 2 @ Corpus Christi 6 – The IceRays continued their hot stretch of play as they got two goals from Blake Lewis and three points apiece from Connor Brust and Hans Martin Ulvebne in a 6-2 home win over the visiting El Paso Rhinos. The loss was the fifth straight for El Paso, while the IceRays are 3-0-1 in their last four games.
The IceRays jumped out to a 2-0 lead less than nine minutes into the game as goals from Martin and Ulvebne chased El Paso starting goalie Nolan Suggs from the net in favor of CJ Kier after just eight shots.
In the 2nd period, the Rhinos made it a 2-1 game on a goal from EJ Janda, which was his first of the season. The IceRays restored their two-goal lead later in the period on a goal from Brust.
In the 3rd period, the IceRays put the game away with three more goals, including the second from Lewis and others from Stepan Kuznetsov and Dylan Contreras. Jeffrey Hammond had the other goal for the Rhinos, which was also his first goal of the season.
Thomas Kiesewetter made 35 saves in the win, while Suggs made 4 saves and Kier made 24 saves in the loss.