24 in 24 Series: Minnesota Wilderness
September 3, 2014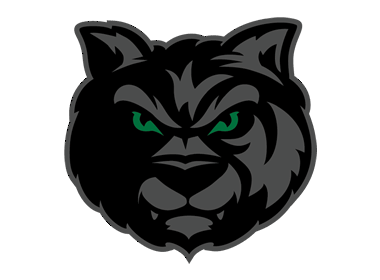 The 24 Teams in 24 Days series features a look at all 24 teams in the NAHL for the 2014-15 season, with a new team being highlighted daily, leading all the way up until the start of the regular season on Friday, September 12th as six NAHL teams take to the ice on Opening Night. 24 in 24 will go in-depth into each NAHL team and will include interviews with all 24 head coaches in the NAHL, as they provide fans with their expectations and outlook for the 2014-15 season, including taking a look at their roster and their strengths as a team. It will also take a look back on the 2013-14 season and how each team fared and what they accomplished. Best of all, 24 in 24 is done to provide the fans of the NAHL with an inside look at their favorite team and what to expect.
Minnesota Wilderness
Head Coach: Corey Millen (2nd year)
2013-14 record: 37-14-9, 83 pts. (2nd in the Midwest Division)
2013-14 leading scorer: Eric Brenk (61 GP, 21 G, 22 A, 43 pts, -27)
2014 Playoffs: Lost to the Wenatchee Wild in the Midwest Division Semi-Finals, 3 games to 2
2014-15 Division: Midwest
First regular season game: Wednesday, September 17th vs. Rio Grande Valley Killer Bees, 10:15am
Home opener: Friday, September 26th vs. Fairbanks Ice Dogs, 7:05pm
Despite being a first year club last season, the Minnesota Wilderness were anything but that on the ice. Under experienced NAHL head coach and Cloquet, Minnesota native Corey Millen, the team thrived in the beginning and end of the regular season. The club's 37 wins were sixth best in the NAHL last season and the team possessed the best team defense in the NAHL. In 60 regular season games, the Wilderness gave up just 115 goals all season, which made them the only NAHL team allowing fewer that two goals per game at 1.92. The Wilderness also had the league's best penalty-kill at 92.5%.
The Wilderness put together the second longest win streak in the league last season at 10 straight games and in their final 24 games, they only lost three of those in regulation. The post-season did not go as scripted however, as the Wilderness lost the first two games of their Midwest Division Semi-Final series at home to Wenatchee, only to see themselves storm back on the road to win the next two games before falling in the fifth and deciding game 1-0 in overtime. Millen said that the season as a whole was a success. "We got a late start, so to begin the season like we did with a 14-2-3 record was a real shot in the arm and set a great tone for the season. I think we were a little disappointed with what happened in the playoffs, but that is a part of the game and something we will learn from."
The Wilderness also did a remarkable job of getting NCAA commitments. A total of 12 players committed to NCAA programs throughout the season, with half of those being Division I commitments. The highlight was goaltender Kasimir Kaskisuo committing to nearby Minnesota-Duluth. Kaskisuo had one of the more remarkable seasons for a goaltender in recent NAHL history. He led the league in goals against average (1.48), save percentage (94.4%) and was second in shutouts with nine, which was one shy of the all-time NAHL record. As a team, the Wilderness shutout their opponent 14 times last season, which included five shutouts from Frank Oplinger, who is also gone to play NCAA hockey.
Millen said the loss of the two goalies was the first thing that needed to be addressed. "You don't see numbers put up like that very often by goalies. We had the potential to return a really strong group, but I think the advancement of our players happened at a rate that was a little more than we anticipated and was something we didn't foresee until the season went along and we had some success. It is a good problem to have with over half your team moving onto the NCAA, but we definitely had to find some more pieces to the puzzle because we have to rebuild almost the entire backend of the team," said Millen.
The Wilderness traded for veteran NAHL goalie Brock Kautz, who will be entering his fifth and final NAHL season. Kautz has appeared in over 100 NAHL games in his career and Millen in banking on Kautz having the best season of his storied career. "Brock is a great kid and has put up some very good numbers during his NAHL career. He has a lot to prove personally and this is a make or break year for him, so we have a lot of confidence he can come in here and be the #1 guy," said Millen. The Wilderness found success from Finland in Kasimir Kaskisuo last year and this year goalie Julius Koskinen may be another player who steps to the forefront to challenge Kautz. The Wilderness also have a third goalie on the roster in Minnesota native Ryan Anderson.
The strength of the returning players lies up front with players like Billy Exell, who had 29 points last season. It also includes forwards Jack Forbort, Brett Heikkila, Dan Litchke and Michael Covach and defensemen Ivan Chukarov, Alex Fredberg and Tyler Hart. "I hope a lot of our veteran guys take some big steps this year because we are banking on that for team success," said Millen. "I think all of them have something to prove and will thrive in the enhanced roles that they will play."
As for the other new faces on the roster, Millen said he is excited about two new Swedish-born players that could be dynamic additions to the line-up this season. Nick Hedemyr played in the Swedish Elite League last season where he put up over 40 points and also defenseman Tobias Bjorklund, who put up 39 points in the Super Elite League last season. "I think Nick and Tobias have the ability to make an immediate impact at this level, so we are excited to see what they can bring to the table," said Millen. Millen also likes what he sees out of forward Tyler Cline from Blaine High School, who played in a couple of games for the Wilderness last year and who is committed to play NCAA Division I hockey for the University of Alaska-Fairbanks. "There is a lot of talent in the new players, but there is always that question mark to see if they can play and be successful at the NAHL level."
Millen said that he expects this season to be another dogfight in the Midwest Division. "Both Semi-Finals series last year went to five games and both were decided in overtime, so there is strength top to bottom and every night will be a challenge. Hopefully we can get better every day and be in the mix at the end of the season when the playoffs arrive. With two-thirds of our team being new to the Wilderness, we just want to see in the short term where everyone fits in the system right now," said Millen.
Next up in the NAHL 24 in 24 series: Minot Minotauros, September 4th