Wilkes-Barre/Scranton name Kowal as new head coach
August 14, 2015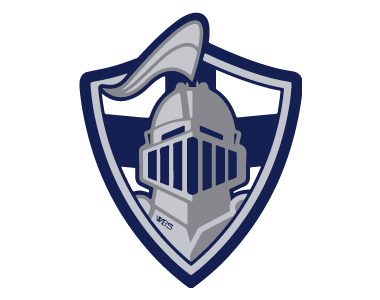 The Wilkes-Barre/Scranton Knights of the North American Hockey League (NAHL) have announced that after discussions within the organization, the team and head coach Justin Lyle have decided to part ways. The Knights organization wishes Justin success with his future endeavors and thank him for his contributions over the years in helping to build this successful program.
Moving forward the Knights have announced that Tom Kowal, who has had an outstanding coaching record with all levels within the WBS Knights program, will be taking over head coaching duties for the NAHL team.
In addition, Kerry Huffman has accepted the position of Director of Hockey Operations and will be assisting Coach Kowal as well as overseeing all player personnel matters, scouting and recruiting activities.
"We are very excited and proud of our team and we feel like we are positioned to give our players the best opportunities to grow and are ready to have an incredible first season in the NAHL," said Huffman. "Our staff is committed to the continued success in developing our players and helping them succeed as players and individuals."
The Knights have also announced that Matt Madore has been named as the head goaltending coach. "Tom and Matt have outstanding backgrounds in the game of hockey and their knowledge and experience speaks for itself," continued Huffman.
Tom Kowal, Head Coach: Coach Kowal is a native of Anchorage, Alaska. Kowal is entering his fourth season with the Knights and is bringing extensive knowledge to the blue liners. Tom grew up playing AAA hockey in Anchorage, Alaska. He went on to play junior hockey for the Omaha Lancers (USHL) and Division I college hockey at both the University of Alaska-Anchorage (WCHA) and the University of Nebraska-Omaha (CCHA). After college Tom broke into coaching as an assistant coach in the USHL with Omaha Lancers and the Tri-City Storm. He then moved over to the NAHL where he spent time coaching as an assistant coach for the Youngstown Phantoms. Coach Kowal helped lead the Knights U16 American team to an AYHL Championship and the Junior A team to a AJHL President Cup Championship. . Tom now resides full time in Wilkes-Barre, Pennsylvania.
Kerry Huffman, Director of Hockey Operations: Kerry was born in Peterborough, Ontario Canada and currently resides in New York. . Huffman is entering his 3rd season with the Knights. After a thirteen year professional playing career he retired and created ProAthlete Loan, a company that specialized in helping professional athletes secure various types of financing. Kerry's love and passion for the game brought him back to work in the representation field. He has worked with management companies that have been in existence since the early 80′s that have represented some of the most successful people in the field of professional sports as well as music and entertainment. Kerry also created Platinum Hockey Group Consulting Company and has worked with companies that have represented and advised players at all levels including current NHL stars like Mike Cammelleri, Tyler Seguin, Alex Galchenyuk, Nail Yakupov and Olli Yokinen, Scott Gomez as well as former stars Ron Hextall, Rick Tocchet, Brian Propp, Tim Kerr, Dave Poulin, Scott Mellanby, Garth Snow, Paul Holmgren, Craig Berube, Gord Murphy, Bob Corkum, Keith Jones and Murray Craven. Kerry has worked with players in the NHL, AHL, ECHL, Europe and Major Junior, and has advised young players in minor hockey and college on the many complex situations they have faced. With over forty years of hockey experience as a player and adviser he is uniquely qualified to help players navigate their playing careers. Kerry spent last season as the U16 National Head Coach, U18AAA Assistant Coach, and the Director of Player Development.
Matt Madore, Goaltending Coach: Matt Madore is a native of Pittsburgh, PA, he comes to the Knights from the Pittsburgh Penguins Elite program, where he was an assistant coach with the U18 team as well as part of their goaltending development staff. Matt began his coaching career at the nationally acclaimed goaltending Shane Clifford's hockey camps in 2010. Shane Clifford is the current goalie coach for the Everett Silvertips of the WHL, as well as the Madison Capitals, Sioux City Musketeers, and Youngstown Phantoms of the USHL. This program has produced a steady stream of junior, college, and professional goaltenders coming from the Pittsburgh area for the last decade, headlined by current Anaheim Ducks goalie John Gibson. Coach Madore has trained under Shane Clifford for the last 9 years, and employs many of the same goaltending techniques taught at his goaltending schools. Matt has also coached the U18 Pittsburgh Hornets team to a third-place finish at the USA Hockey National Championships in 2012, assisted coaching the U18 Pittsburgh Penguins Elite team to a 40 win season in 2014-2015. He also co-ran the Pittsburgh Penguins Youth Goaltending School alongside former NHL goaltender Brent Johnson in 2013. His playing career saw him reach the North American Hockey League playing with the New Mexico Mustangs and Aberdeen Wings in the 2010-2011 season, following successful years with the Pittsburgh Hornets (now Pittsburgh Penguins Elite) and Pittsburgh Viper Stars (now Esmark Stars). Coach Madore has a degree in Business Marketing from Duquesne University in downtown Pittsburgh, where he resides when not in the Wilkes-Barre/Scranton area.