USA Hockey News Feed: May 24
May 24, 2010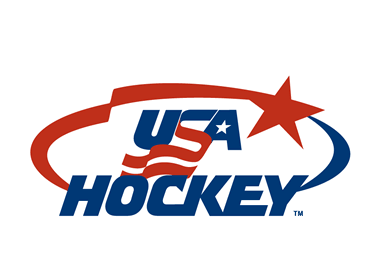 COLORADO SPRINGS, Colo. - The Hockey IntelliGym, which was co-developed by USA Hockey and Applied Cognitive Engineered with help from the BIRD Foundation, was today announced as the grand prize recipient in the first annual Brain Fitness Innovation Awards.

The awards, facilitated by SharpBrains, recognize organizations that are devising and implementing results-oriented and scalable initiatives that demonstrate their commitment to brain fitness. Organizations must showcase innovative uses of non-invasive tools to improve cognitive and emotional functions and real-world outcomes. The Hockey IntelliGym was chosen from among a group of 10 finalists.

"We're extremely honored that the Hockey IntelliGym is being recognized with this prestigious award," said Dave Ogrean, executive director of USA Hockey. "Together with ACE and the BIRD Foundation, we're proud to have developed what is a truly innovative training product that helps enhance the decision-making skills of our athletes."

The Hockey IntelliGym is a software-based program that allows players to develop perception, short-term memory focus and decision-making skills, as well as enables coaches to fine-tune programs and follow up on each player's progress. The program adjusts automatically and continually to each individual's strengths and weaknesses, and was created in a game-like atmosphere, keeping it engaging and fun for players.

Judges selected the entry for its inspiring team approach—an intersection between specialist, coach and player. To adapt such a program and demonstrate its impact on real-life performance, they felt, opened new opportunities for extension to other sports and everyday life.

The technology for the Hockey IntelliGym was initially created to train fighter pilots on the cognitive brain level. USA Hockey provided the appropriate knowledge to help adapt these similar cognitive skills to the game of hockey.

Players at USA Hockey's National Team Development Program utilized the product during its development throughout the course of the 2009-10 season. During that time, the U.S. experienced tremendous success at the collegiate, junior and international levels thanks to the contribution of NTDP players, including winning the World Under-17 Hockey Challenge in January and the International Ice Hockey Federation World Men's U18 Championship in April.

Entries from Allstate and Nationwide Mutual Insurance rounded out the competition's other top-performers, while the remaining finalists included AAA Foundation for Traffic Safety, Arrowsmith School, Mental Health Association of Rockland County, Oakland Unified School District, Saint Luke's Brain and Stroke Institute, SCAN Health Plan and University Behavioral HealthCare/University of Medicine & Dentistry of New Jersey.

NOTES: A premium version of the Hockey Intelligym will be available for purchase beginning October 2010. Future versions of the product will also be available beginning early next year. For more information, visit Hockey.Intelligym.com ... In its first year, the competition received over 40 entries from organizations and companies around the world ... More information, including a full press kit, about the Brain Fitness Innovation Awards can be found at SharpBrains.com/Innovation-Awards. A full 200+ page market report detailing all 10 finalist case studies in the context of overall research and market trends will be available next month. Media interested in the report should send an email to information@sharpbrains.com.

ABOUT USA HOCKEY
USA Hockey, Inc., founded in 1937 and headquartered in Colorado Springs, Colo., is the National Governing Body of the sport of ice hockey in the United States. With a membership of nearly 600,000 players, coaches, officials and volunteers that span all 50 states, USA Hockey seeks to promote the growth of hockey and provide the best possible experience for all participants by encouraging, developing, advancing and administering the sport. USA Hockey's National Team Development Program, based in Ann Arbor, Mich., is a full-time program that develops student-athletes under the age of 18 for participation on U.S. National Teams and in their future hockey careers. Comprised of two squads - the U.S. National Under-17 and Under-18 Teams - the program competes in the United States Hockey League, as well as against collegiate and international opponents. For more information, visit USAHockey.com.

ABOUT SHARPBRAINS
SharpBrains is an independent market research firm and think tank covering the emerging brain fitness market. Its flagship industry report The State of the Brain Fitness Software Market and consumer guide The SharpBrains Guide to Brain Fitness help decision makers and consumers navigate the emerging brain fitness field based on evidence-based information and independent analysis. The organization also hosts the three-day online global and virtual SharpBrains Summit, a first of its kind conference, engaging professionals across the globe on the state of cognitive fitness research, technology and market trends. SharpBrains.com, the firm's educational blog and website, is a member of the Scientific American Partner Network.


USA Hockey Awarded Rights to Host Four Additional World Championships

COLORADO SPRINGS, Colo. - The International Ice Hockey Federation awarded USA Hockey the right to host four upcoming World Championships. In addition to two championships that had previously been granted to the United States, a total of six IIHF events will be held on U.S. soil in the next 10 years.

The newly awarded World Championships include the 2015 IIHF World Men's U18 Championship, 2017 IIHF World Women's Championship, 2018 IIHF World Junior Championship and the 2021 IIHF World Women's Championship. The four events will add to the 2011 IIHF World Junior Championship being hosted in Buffalo, N.Y., and the 2010 IIHF World Women's Championship, being hosted at a TBA location in the U.S.

"We are extremely excited to be able to continue to bring the world's best hockey to the United States," said Dave Ogrean, executive director of USA Hockey. "We've been fortunate to host some very successful events in the past and now we'll be able to showcase our sport to even greater audiences."

USA Hockey has staged two World Championships in the last two years, including the 2009 IIHF World Men's U18 Championship in Fargo, N.D., and Moorhead, Minn., and the 2010 IIHF World Women's U18 Championship in Woodridge, Ill.

NOTES: USA Hockey will put a formal bid process in place detailing the requirements for interested host cities for each of the four events in the future … Specific dates for each of the championships have not been set, however, traditionally, the World Men's U18 and World Women's Championships are held in April, while the World Junior Championship is conducted in late December/early January … The United States hosted the IIHF World Men's U18 Championship for the first time in 2009 in Fargo, N.D., and Moorhead, Minn. The event began in 1999. The United States has hosted the IIHF World Women's Championship, which began in 1990, two previous times – 2001 in Minnesota (Minneapolis hosted medal games) and 1994 in Lake Placid, N.Y. The United States has staged the IIHF World Junior Championship on four previous occasions, including 2005 in Grand Forks, N.D., and Thief River Falls, Minn.; 1996 in Boston; 1989 in Anchorage, Alaska; and 1982 in Minneapolis and St. Paul, Minn. The event commenced in 1977.

Vairo Presented IIHF Paul Loicq Award

COLOGNE, Germany - Lou Vairo, director of special projects for USA Hockey, was presented with the International Ice Hockey Federation's Paul Loicq Award here yesterday as part of the IIHF Hall of Fame induction ceremony in conjunction with the IIHF World Men's Championship.

IIHF President René Fasel (l) and USA Hockey Vice President Tony Rossi (r) present the Paul Loicq Award to Lou Vairo.

He earned the award for his outstanding contributions to both the IIHF and international hockey. Vairo, who has directed national and professional teams in both the United States and Europe for parts of four decades, was the driving force behind establishing the IIHF Development Camp.

On the international stage, he served on the coaching staff of two U.S. Olympic Men's Ice Hockey Teams. He was the head coach of the 1984 U.S. Olympic Men's Ice Hockey Team and served as an assistant coach on the silver medal-winning 2002 U.S. Olympic Men's Ice Hockey Team. In addition, he served as the head coach of five (1983, 2000-03) U.S. Men's National Teams and five (1979-82, 2003) U.S. National Junior Teams that competed at IIHF World Championships.

Beyond his contributions to American hockey, Vairo was the head coach of the 1986-87 Dutch National Team and served as the head coach for two Italian hockey clubs, H.C. Milano (1987-90) and H.C. Milano Saima (1990-92).

A 2000 recipient of the National Hockey League's Lester Patrick Award for his outstanding service to hockey in the United States, Vairo was one of the main architects of the current player development system for the United States' national and select teams. He has also been involved in the structure and content of USA Hockey's Coaching Education Program.

In 1994, Vairo received the John "Snooks" Kelly Founders Award from the American Hockey Coaches Association, given to an individual in the coaching profession who has contributed to the overall growth and development of ice hockey in the United States, as well as the Walter Yaciuk Award for his outstanding contributions to USA Hockey's Coaching Education Program.

The Paul Loicq Award is named after the former IIHF president who served in that role for 25 years (1922-47).

Olson Promoted to Director of Internet Development


COLORADO SPRINGS, Colo. - Eddie Olson has been promoted to director of internet development for USA Hockey, as announced today. He previously served as the manager of internet communications.

In his new role, Olson will be charged with leading the development, enhancement and maintenance of USAHockey.com.

Olson became a member of the USA Hockey staff in February 2007 as the network coordinator of internet communications and was promoted to manager of internet communications in December 2009. He was responsible for handling the mechanical aspects of USAHockey.com and also acted as USA Hockey's liaison with web masters who utilize the website for their local associations.