Williams named head coach in Amarillo
June 16, 2010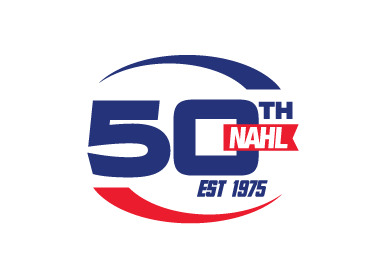 The Amarillo, Texas, team that will begin play in the North American Hockey League (NAHL) this fall has announced that Dennis Williams has been named the club's first head coach.

Williams joins the Amarillo team from Bowling Green State University (CCHA) where he served as the Falcons' head coach.

"I've known Dennis for a few years and he comes highly recommended by former alumni and his previous employers and players," said Gary Gelinas, executive vice president of Consolidated Sports, owners of the Amarillo organization. "For us to secure the services of a former Division I player and head coach was very important for the program and this gives us instant credibility in the league and for recruiting."

Williams returned to Bowling Green - his alma mater - as an assistant coach for the 2008-09 season after a very successful start to his career behind the bench. In just six years as a coach, Williams proved himself as a solid teacher and someone capable of changing the direction of a program.

"I'm extremely excited about the opportunity to join Amarillo and the North American Hockey League," said Williams. "I'd like to thank Gary Gelinas for this opportunity and I look forward to building a great championship hockey program. I also look forward to meeting the players and the community of Amarillo.

"Our team will play with high energy and will compete for every puck. We'll be physically and mentally tough and play hard for 60 minutes. The players will be involved in the community and my expectations are to not only succeed on the ice, but off the ice.

"I'm going to do my best to prepare the players not only to win hockey games, but for their future opportunities to advance to college hockey."

Prior to serving as an assistant coach under Danton Cole at the University of Alabama-Huntsville (CHA) in 2007-08, Williams was the head coach at Neumann College (ECAC West) from 2003-06. In just three short years, he built the Knights into a Division III powerhouse, taking a team with a 3-21-1 overall record a year before he arrived to a 17-5-5 mark and a top-five national ranking in his final season, which included the two best seasons in the school's history.

"Having had the opportunity to coach college hockey for the past eight years at both the Division I and Division III levels and with an understanding of what it takes to play at the collegiate level and the academic expectations, I feel I can help guide our players there," said Williams.

"Dennis will be an integral part of building this program for years to come and we welcome him to the organization and to Amarillo," Gelinas added.

Williams played for the Falcons from 1997-2001. He was the Howard Brown Coaches' Award recipient following the 2000-01 season, recognizing him as the person who best exemplified professional qualities, both on and off the ice, en route to leading the Falcons to a CCHA semifinal appearance that season.

Following his graduation in 2001, Williams served as the first graduate assistant at BG in 2002 before moving on to serve as an assistant coach at Utica College (ECAC West) during the 2003-04 season.

A native of Stratford, Ontario, Williams earned his master's degree in marketing education from BGSU in 2003 and his bachelor's degree in sports management in the summer of 2001, graduating cum laude.

He and his wife, Hollie, will move Amarillo in the next few months with their daughter, Emerson.

TEAM NAME, LOGO ANNOUNCEMENT: The Amarillo team has completed its "Name the Team" contest and has designed the logo and jerseys.

The team will hold a press conference on Friday, June 18 at 1:30 p.m. local time, at the Amarillo Civic Center (Hospitality Room, Entry 7) to unveil the name, logo and jerseys and to introduce Williams to the community, media, fans and partners.

For more information, visit AmarilloNAHL.com.