Bulls stampede into Amarillo
June 18, 2010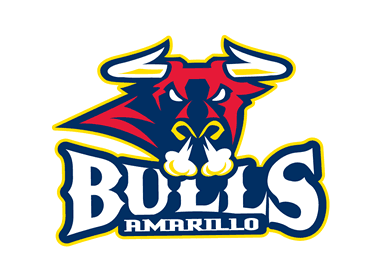 The Amarillo, Texas, team that will begin play in the North American Hockey League (NAHL) this fall has announced its name and the unveiling of its logo.

After the completion of its "Name the Team" contest, the team will be named the Amarillo Bulls.

"The number of entries for the 'Name the Team' contest was tremendous given the short timeframe we had to put it together," said Gary Gelinas, executive vice president of Consolidated Sports, owners of the Bulls. "The top three choices were popular among the voters and we're thrilled with the name, logo and colors.

"Bulls are a part of the makeup of Amarillo and the region, are strong and powerful animals, and represent the strength, aggression and meanness we hope our team will display."

The color scheme focused on "Amarillo" is that of the state of Texas. The primary color is scarlet red - a color affiliated with Bulls and one that represents a strong base. Navy blue is the secondary color and represents Texas' state flag. The color yellow represents the history and heritage of the name "Amarillo," which means "yellow" in Spanish.

"We feel the logo is strong and powerful by creating a bull that's staring at the opponent and is in motion," Gelinas added. "We wanted a powerful look and we believe the name and logo will catch on with our merchandise sales and with the crowds as they chant, 'Go Bulls go!' in the Civic Center.

"We want to thank all our media partners for their support of the contest, Kris Miller for taking the lead for us locally, the Civic Center and all the fans who voted for their favorite name and had a say in naming the NAHL team."

Keith Flynn, of Flynnagain Productions, who has produced many team and league logos, designed the Bulls logo.
For more information on the Amarillo Bulls, visit AmarilloNAHL.com.