Wildcats' Flanagan accepts coaching job in AHL
August 24, 2010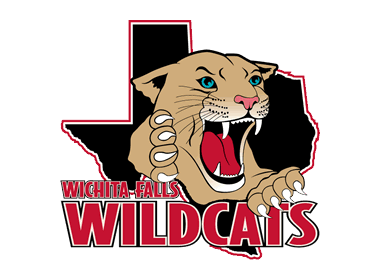 The Wichita Falls Wildcats have announced that head coach Mike Flanagan has resigned from his position after accepting a job as an assistant coach with the Norfolk Admirals of the American Hockey League (AHL).

Flanagan served as the Wildcats' interim head coach for the final 20 games of the 2009-10 season, posting an 8-10-2 record.

"It's a wonderful opportunity," Flanagan said. "The timing is not the greatest, but in this business you can't control when opportunities come, and, when lightning strikes, you have to take it."

Flanagan worked with Admirals head coach Jon Cooper as an assistant with the St. Louis Bandits during the 2006-07 season. Under their tutelage, the Bandits won the 2007 Robertson Cup championship.

"Jon and I have known each other a long time," said Flanagan. "I worked under him as an assistant in St. Louis and we coached against each other in Michigan (where Flanagan was the head coach of the Grand Rapids Owls and Cooper coached the Metro Jets in the Central States Hockey League).

"Wichita Falls is a great hockey town," Flanagan added. "We've had excellent fan support and two respectful (team) owners in Rick Brodsky and Roy Davoult. It's never easy to uproot your family, but this is a great opportunity to continue to grow as a coach and I'm looking forward to joining an excellent staff in Norfolk."

Flanagan thanked Brodsky and Davoult, Owls owner Jerry Barber, St. Louis owners Mike Brooks and Kelly Chase, his extended family and NAHL commissioner Mark Frankenfeld.

"They've given me some great opportunities and I'm truly thankful for their support," he said. "They are men of class and integrity.

"It's tough to leave," he added. "(Wildcats assistant) Coach (Thomas) Billick and I had some personal goals we had set with this team. I feel they're on the cusp of something great."

Billick will remain in his position with the Wildcats and the team has a shortlist of candidates to take over the head coaching position. The team is expected to fill the post in the coming weeks.