Terry joins coaching staff in Wentachee
August 27, 2010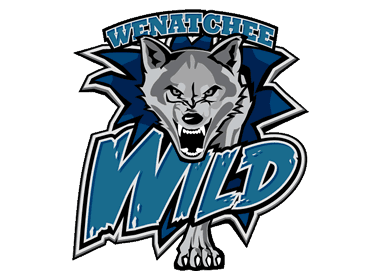 The Wenatchee Wild has announced that Tyson Terry has been named one of the team's assistant coaches for the 2010-11 season. Terry will serve alongside Chris Clark, who is entering his third season as an assistant coach with the Wild.

A native of British Columbia, Terry comes to the Wild after serving as an assistant coach of the NCAA Division III Manhattanville College men's hockey team the last two seasons. The Valiants went 36-10-6 during Terry's tenure as assistant coach from 2008-10 and won the 2010 ECAC West championship.

The appointment of Terry completes third-year head coach Paul Baxter's staff after associate head coach Ryan McKelvie left the team earlier this month to accept an assistant coaching position at the University of Alaska-Anchorage (WCHA).

"Despite only being in Wenatchee for a few days, it's easy to see why this organization has had success on the ice, as well as in building a solid following in the community," Terry said. "I'm extremely excited about working with Coach Baxter and the rest of the staff to try and bring a championship to the city of Wenatchee."

Terry was primarily responsible for coaching Manhattanville's defensemen. The Valiants owned the fourth-best team goals-against average (2.00) among all Division III teams in 2008-09 and ranked ninth nationally in the same category in 2009-10 with a goals-against average of 2.33. In addition to his on-ice duties, Terry was also responsible for recruiting in Canada and the United States, as well as extensive video and statistical work. He also supervised and managed the Valiants' Academic Monitoring program.

"Tyson is a very confident and mature young man who will work well with Chris Clark," said Baxter. "We're excited about him and believe he'll do a great job with the Wild. Much like Ryan McKelvie, Tyson was a leader and captain when he played, and he's worked as a coach at the college level."

Terry played four seasons of Division III hockey. He began his collegiate career with the University of Wisconsin-Superior before transferring to SUNY-Geneseo for his junior and senior campaigns. As a junior, Terry helped the SUNY-Geneseo Knights win the SUNYAC championship in 2005-06 and earn a berth into the NCAA Tournament. He served as senior captain for the Knights in 2006-07.

Terry earned his bachelor's degree in Mass Communication from SUNY-Geneseo in 2007 and his master's degree in Sport Business Management earlier this year from Manhatanville College.