Shreveport Mudbugs partner with TPH
April 20, 2016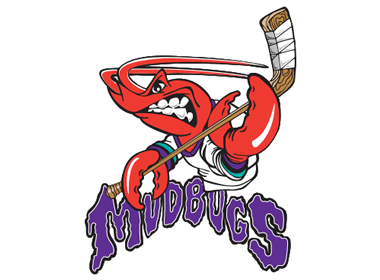 The Shreveport Mudbugs, proud members of the North American Hockey League (NAHL) are pleased to announce that Total Package Hockey (TPH) will provide all hockey operations for the new NAHL franchise.
TPH will be responsible for helping tender future Mudbug players, preparing and executing the NAHL Draft and will also support the franchise's main camp. The Mudbugs hockey operations staff will be vetting out players for a September roster spot based on their ability, and more importantly, their desire to compete as well as their character.
TPH will work alongside Mudbugs General Manager Scott Muscutt and the coaching staff to help bring a championship to Shreveport. Kevin Hess will serve as the Mudbugs Director of Player Personnel. Hess has been a part of OHL Central Scouting for more than 11 years and currently serves as the Director of Academics and Recruitment at the TPH Center of Excellence in Detroit.
"TPH has a very rich and longstanding tradition of advancing young players, but even more importantly, young men of character that can lead after they leave a TPH team," Muscutt said. "They are extremely well respected in the hockey world at all levels and will help the Mudbugs start sprinting out of the gate."
TPH's proven track record of developing and advancing players to college and professional hockey aligns with Shreveport's long history of success on the ice. The Mudbugs won four championships as a member of the Central Hockey League: Three with Muscutt at the helm as head coach and one with him as a Mudbug player. The team also hosted the CHL's All-Star Game in 2007 and enjoyed strong attendance marks each and every year.
"We are so grateful for this opportunity to join the Mudbug family," said TPH President and Managing Partner Nathan Bowen. "They have a long history of winning, but most importantly, have a strong record of developing young men into better people when they leave Shreveport. (Team Owner) Tommy Scott invests in his coaches and players as an owner, which is absolutely critical, and Scott Muscutt is an incredible leader who knows how to build teams that win on the ice and in the community. He is a pro, a positive role model and someone who gives you energy every time you are around him."
One of the largest hockey service providers in the country, TPH has extensive experience in running day to day hockey operations at a variety of levels. TPH oversees all day-to-day operations for the TPH Center of Excellence in Detroit, the Thunder AAA Hockey Club, Spartans AAA Hockey Club and the NA3HL's Point Mallard Ducks and Evansville Thunderbolts. The opportunity with the Mudbugs helps TPH create another step up on the vertical integration path from youth, to junior, to college hockey opportunities for young players who earn a spot.
On the ice, more than 300 TPH-trained players have advanced to play professional, collegiate and junior hockey, including the NHL and NCAA, over the past 14 years. With an extensive network of trusted coaches and instructors, TPH has an elite variety of resources that have helped student-athletes grow as players and people on and off the ice.
"From day one, TPH was built out of a passion to help provide young players with opportunities in the game while developing life skills that will serve them well outside of the game," Bowen said. "This adds another piece for TPH student-athletes to take advantage of during their journeys. TPH builds platforms for committed student-athletes with a growth mindset and an unmatched willingness to compete."
The Mudbugs' partnership with TPH comes ahead of the 2016-17 NAHL season, where the team will play in the South Division at the Hirsch Coliseum. "The most important part of TPH's track record is their ability to develop and advance leaders and young student-athletes who know how to overcome challenges and be people of strong character," Muscutt said. "This is essential if you want to become a Mudbug, and we are extremely excited to have this relationship with TPH and tap into their network for young men with these characteristics."