NTDP announces U18 roster, schedule
September 13, 2010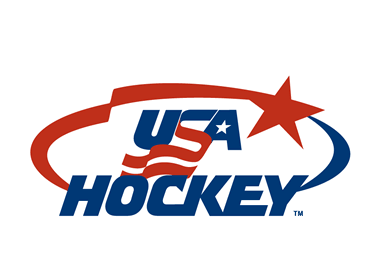 USA Hockey's National Team Development Program today announced the roster and schedule for its 2010-11 U.S. National Under-18 Team. The team, comprised of some of the top American-born players in the 1993 birth-year, will compete against teams from the United States Hockey League and NCAA Division I and III schools, as well as compete in three international competitions during the course of the season.

Highlighting the 22-player roster are forwards Tyler Biggs (Cincinnati, Ohio) and Rocco Grimaldi (Rossmoor, Calif.), who were a part of the U.S. Men's National Under-18 Team that captured the gold medal at the 2010 International Ice Hockey Federation World Under-18 Championship held in Minsk and Bobruisk, Belarus. Grimaldi finished the tournament tied for the lead on Team USA with 10 points (2-8).

All twenty-two players on the roster are returning for their second year with the NTDP, having spent last season with the U.S. National Under-17 Team, including defensemen Joe Fiala (Verona, Wis.), Barrett Kaib (Upper St. Clair, Pa.), Jake McCabe (Eau Claire, Wis.), Connor Murphy (Dublin, Ohio), Michael Paliotta (Westport, Conn.), Robbie Russo (Westmont, Ill.), Andy Ryan (Brighton, Mich.) and Matt Van Voorhis (Edina, Minn.); forwards Cole Bardreau (Fairport, N.Y.), Biggs, Reid Boucher (Grand Ledge, Mich.), Travis Boyd (Hopkins, Minn.), Dan Carlson (Corcoran, Minn.), Grimaldi, Ryan Haggerty (Stamford, Conn.), Zac Larraza (Scottsdale, Ariz.), J.T. Miller (East Palestine, Ohio), Blake Pietila (Brighton, Mich.), Adam Reid (Chino Hills, Calif.) and Austin Wuthrich (Anchorage, Alaska); and goaltenders John Gibson (Pittsburgh, Pa.) and Matt McNeely (Burnsville, Minn.).

Ron Rolston, the most successful coach in NTDP history, will guide the Under-18 squad in his seventh season, after serving behind the bench for the Under-17 team last season. Chadd Cassidy will enter his fifth season as assistant coach, while Matt Curley will serve as intern coach.

To view the complete roster, visit USAHockey.com.

The U.S. National Under-18 Team will play a 16-game schedule against NCAA opponents, including four teams that finished the 2009-10 season ranked in the top 10 of the USA Today/USA Hockey Magazine Men's College Hockey Poll, including No. 4 University of Denver (Oct. 2), No. 7 University of North Dakota (Dec. 18), No. 8 University of Michigan (Oct. 12) and No. 9 Cornell University (Oct. 23).

Team USA will begin play at home with a pre-season tilt against the Youngstown Phantoms on Sept. 17 at the Ann Arbor Ice Cube, and then will open its USHL regular-season slate against the Dubuque Fighting Saints at home on Oct. 8.

The U.S. will also compete internationally, at the 2010 Under-18 Four Nations Cup Nov. 8-14 in Sweden and the 2011 Under-18 Five Nations Tournament Feb. 7-13 in the Czech Republic. The season then culminates with Team USA looking to capture its eighth straight medal and third consecutive gold at the 2011 IIHF World Under-18 Championship in Germany, April 5-25.

For the complete schedule, visit USAHockey.com.

NOTES: The 22 players on the U.S. roster represent 11 different states. Minnesota leads the way with four natives on the roster, while Michigan and Ohio each boast three ... Fifteen members of Team USA have verbally committed to NCAA Division I schools … Of the 15 games against college opponents, 12 are against Division I schools.