NA3HL team in Rochester, MN announces new ownership group, name
April 4, 2018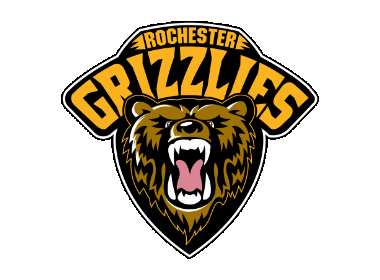 The North American 3 Hockey League (NA3HL) has announced that it has approved the application and transfer of membership of the Rochester Ice Hawks to the Austin Bruins (NAHL) owners Craig Patrick and Mike Cooper from the previous group led by former owner Michael Fatis.
Moving forward for the 2018-19 season, the team has been renamed the Rochester Grizzlies and will continue to operate the membership out of Rochester Recreation Center in Rochester, Minnesota. The team has also announced a search for a new head coach.
The 2018-19 season will signify the 23rd season that the city of Rochester will have a USA Hockey certified Tier III junior team.
"We are truly excited to be a part of the NA3HL and the community in Rochester. The Austin Bruins organization has always stood for service in schools, youth hockey and other volunteering opportunities. The NA3HL is a great opportunity for players to advance to the next level. Having a direct connection to a NAHL team will help our players climb the ladder of development and reach their full potential. We are very excited to be part of the NA3HL as we believe it is the best league of its kind in North America," said new owner Craig Patrick. "We will strive for excellence on the ice and off. The hockey goal every season is to win the National Championship. Our entertainment package and in game fun will make it a great night out for all."
"We are pleased to welcome the ownership group of Craig Patrick and Mike Cooper to the NA3HL. The city of Rochester has a long and storied tradition in junior hockey and Craig Patrick and Mike Cooper have established a track record of excellence both on and off the ice as owners in the NAHL. It's a perfect fit for the NA3HL," said NA3HL Commissioner Denny Scanlon.
The Austin Bruins have been a part of the NAHL since the 2010-11 season. Under the direction of current owners Craig Patrick and Mike Cooper the team rose to prominence during the 2013-14 and 2014-15 season when they appeared in back-to-back Robertson Cup Championship Series. Both times they finished as Runner-Up, but a new standard had been set for the franchise. The Bruins have an impressive list of alumni playing in professional and collegiate hockey, led by LA Kings defenseman Christian Folin, who was a Bruin from 2010-12. In In their eight seasons of NAHL existence, the Bruins have sent almost 80 players onto NCAA to play hockey.