26 in 26: Springfield Jr. Blues
September 10, 2019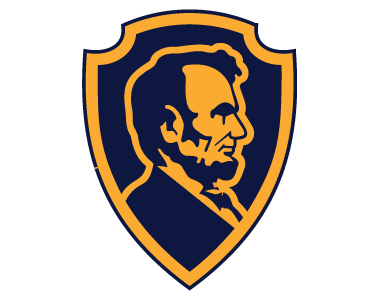 The 26 in 26 series features a look at all 26 teams in the NAHL for the 2019-20 season, with a new team being highlighted daily, leading all the way up until the start of the regular season. 26 in 26 looks into each NAHL team and will include video interviews with 26 coaches in the NAHL, as they provide fans with their expectations and outlook for the season, including taking a look at their strengths as a team and thoughts on the league. It will also take a look back on last season and how each team fared and what they accomplished.
Springfield Jr. Blues
Head Coach: Tyler Rennette (3rd Year)
2018-19 record: 33-22-5, 71 pts. (3rd in the Midwest Division)
2018-19 leading scorer: Brandon Puricelli (80 pts.)
2019 Playoffs: Lost to the Minnesota Magicians in the Midwest Division Semi-Finals, 3 games to 1
2019-20 Division: Midwest
First regular season game: Wednesday, September 18th vs. Minot Minotauros
Home opener: Friday, September 27th vs. Topeka Pilots
For the second consecutive season, the Springfield Jr. Blues found themselves in a playoff spot at the end of the regular season. Once again the team won 33 games and dropped just a single point from the their finish the previous season. A third place finish in the Midwest Division set up a battle against the Minnesota Magicians in the first round. In the first weekend of the series, the Jr. Blues did exactly what they wanted to do. Earn a split and bring the series back home to Springfield with a chance to end the series. What happened in their home rink was not what they were hoping for as they were defeated in both games by Minnesota and in a blink of an eye, their season was over.
It was a finish that not many expected as the Jr. Blues were just hitting their stride as the playoffs began. They had won seven of their last 10 and the Magicians were just 5-5 over that same stretch, struggling to find consistency. Unfortunately that hot streak didn't carry over into the playoffs for Springfield.
"It was an interesting year. We underachieved at the start of the year. I think we were 12-14 around Christmas and then we got better in the second half, I think we had 20-22 wins," said Springfield head coach Tyler Rennette. "They got hot and then it ended a little short in my mind. But we had 16 NCAA commitments from last year's team and that's what it's all about. They came to work everyday and we had 16 achieve their goal."
The Jr. Blues will have a lot to replace especially offensively. The top five scorers from the 2018-19 club have aged out. That includes the team's leader goal scorer Ben Schmidling who lit the lamp 37 times, good for third in the North American Hockey League. The team's points leader' Brandon Puricelli will be taking his 30 goals and 80 points to the University of Minnesota-Duluth. 20 goal scorers Max Brainin and Nikita Kozyrev also will be joining the college ranks. All in all, Springfield will have to replace 122 of their 192 goals from a season ago.
"We lost a lot of firepower so that's obviously what we're looking for and it's tough to find those kids right away and dominate the NA. It takes a couple years for these kids to get used to it," said Rennette. "We're going to be a little younger this year, which I'm excited for. I think the guys are going to come in and work hard and want to develop and want to get better. We have some holes to fill, so we'll see what happens.
Aaron Swanson and Max Osborne will be the top returning forwards from a season ago as they both ended up scoring seven goals and 26 points. Caden Villegas and his 10 goals from last year also will make a return to Springfield.
The Jr. Blues will be looking to reload their top offensive lines with some youth as they get ready to embark on the 2019-20 season. Henry Graham and Atticus Kelly will do battle for the number one job in the crease as Kelly comes over from the Bismarck Bobcats where he played in 13 games posting a record of 6-4-1 and a save percentage of .911. Henry Graham saw 92 minutes last season and posted a win in his only start.
While some may see it as a rebuilding year, the Jr. Blues are looking to put everyone in the Midwest Division on notice.
Next up: St. Cloud Blizzard