Millen and Chorske take over reigns in St. Cloud
April 2, 2020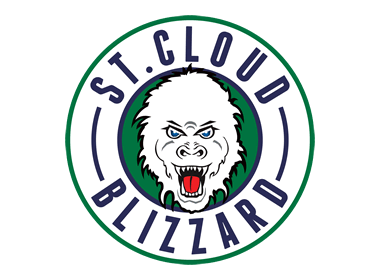 The St. Cloud Blizzard of the North American Hockey League (NAHL) are pleased to announce that former NHL stand-out and Olympian Corey Millen has been named the team's new Head Coach and former Stanley Cup winner Tom Chorske has been named the team's new General Manager.
Millen and Chorske, both Minnesota natives, who were roommates in both college and in the NHL, take over reins for the Blizzard immediately.
Millen, born and raised in Cloquet, Minnesota, played at the University of Minnesota and is the Golden Gophers 3rd All-Time leading scorer. Millen is also a two time Olympian and played eight seasons in the NHL.
Millen has worked at the collegiate level and coached in the NAHL and USHL, but his greatest coaching success to date is winning the NAHL's Robertson Cup National Championship in 2015 while at the helm of the Minnesota Wilderness.
"I'm really excited to be back in the NAHL developing and coaching players at this level. Junior hockey players are trying to reach their dream of playing college hockey and that's what we are going to help them do. I realize we have a lot of work to do, but I've done it before and plan to do it again. We want to earn the respect of the St. Cloud community and their hockey fans. We're not here to compete against other St. Cloud teams, but rather help players on their way to playing college hockey. We just want to be part of the hockey community in St. Cloud. Hopefully one day soon we'll have a player end up as a St. Cloud Husky," said Millen.
Chorske will oversee the team's business operations as General Manager. Chorske was Minnesota's first ever Mr. Hockey and went on to play 11 seasons in the NHL, winning the Stanley Cup in 1995 as a New Jersey Devil. After retiring from the NHL Chorske has worked in sales and business development and as an analyst on Fox Sports North Minnesota Wild broadcasts.
"Joining the Blizzard and having the opportunity to work in a great junior hockey league like the NAHL is an opportunity I've been hoping would come my way. I'm really looking forward to digging in and helping bring a Robertson Cup to St. Cloud," said Chorske.
The team owners found the combination of exactly what they were looking for, "Corey and Tom not only exemplify the game of hockey: hard work, discipline, strength and the comradery that is built both on and off the ice, but also, they share the values of our organization, commitment to the team and the community. Working together they have the passion, drive and abilities to take this team to the next level," said Chris Canavati, Co-Owner The Blizzard.