Corpus Christi IceRays suspend operations
August 24, 2020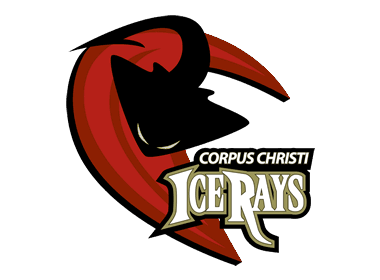 The North American Hockey League (NAHL) has announced that the Corpus Christi IceRays have suspended operations for the 2020-21 season. The IceRays will not play during the 2020-21 season but have set a return date for the 2021-22 season.
A dispersal draft will be held in the very near future for those players currently on the IceRays 2020-21 Protected List, which includes the IceRays veteran players, tenders, and draft picks.
"The Corpus Christi IceRays have been great members of the NAHL for the past 10 years, but unfortunately due to the current landscape and circumstances created by the COVID-19 pandemic, they have made the difficult decision to suspend operations," stated NAHL Commissioner and President Mark Frankenfeld. "We support their decision and will make sure that we are there to facilitate their return to the league for the 2021-22 season.
The IceRays have been members of the NAHL since the 2010-11 season. Over the course of those 10 seasons, the IceRays have posted a 252-273-66 record in 591 NAHL regular season games.
The IceRays best season in the NAHL came during the 2016-17 season when the team finished 3rd in the South Division with a 32-19-9 record. During the Robertson Cup Playoffs that season, the IceRays lost to the Lone Star Brahmas in the South Division Finals in the maximum five games, 3 games to 2.
Corpus Christi IceRays Team President Cassidy Lange made the following statement: "The Corpus Christi IceRays have always operated as a community-focused organization. Our goal is to not only entertain our community, but also set an example for giving back to the people and organizations that have supported hockey in the Coastal Bend for 22 seasons. The IceRays are a family-owned and operated organization, and we consider anyone who supports and helps further our initiatives as such. In times of turbulence, family comes first. After much consideration surrounding the developments of COVID-19, and for the health and safety of our organizational family, which includes our players, our coaches, our operating and arena staff, our billet families, and the fans that make up the greater Corpus Christi and Coastal Bend communities, we have made the difficult decision to suspend operations for the upcoming 2020-21 season and return for the 2021-22 season. To our fans, our corporate partners and all those that have supported us for over two decades: thank you. We cannot stress enough how appreciative we are of your devotion to Corpus Christi IceRays hockey. This decision was not taken lightly, and we hope you understand considering the circumstances of the COVID-19 pandemic. We will miss seeing all of you this season, but we are already looking forward to building toward the 2021-22 season and coming back stronger than ever."