NA Now: Maryland Black Bears
September 27, 2020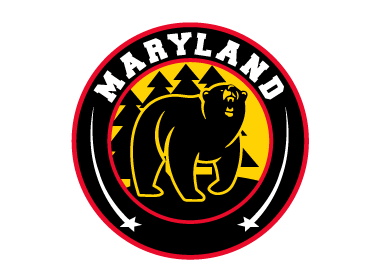 The NA Now series features a look at all teams in the NAHL for the 2020-21 season, with a new team being highlighted daily, leading all the way up until the start of the regular season. NA Now looks into each NAHL team and will include video segments with all the head coaches in the NAHL, as they provide fans with their expectations and outlook for the season, including taking a look at their strengths as a team and thoughts on the league. It will also take a look back on last season and how each team fared and what they accomplished.
Maryland Black Bears
Head Coach: Clint Mylymok (3rd Year)
2019-20 record: 52 GP, 20-25-7, 47 pts. (4th in East Division)
2019-20 leading scorer: Jackson Sterrett (42 Points)
2020-21 Division: East
First regular season game: Friday, October 9th vs. Johnstown Tomahawks
Home opener: Friday, October 9th vs. Johnstown Tomahawks
The Maryland Black Bears were in the thick of the East Division playoff hunt when the season was ended in March. All indications were that the second year for head coach Clint Mylymok and company was a success thanks to improvement on the ice and an increased number of NCAA commitments, to go along with the Black Bears patented and passionate community following.
"Our goal was to make the playoffs in Year 2 and we were right there when the season ended, so last year was mission accomplished. I think the disappointing part is anything can happen in the playoffs, so we would have been really excited to take part in it and hopefully would have made some noise. The good news is, we have a lot of pieces coming back from that team, a year older and wiser, and that's all they have been talking about is getting back to the playoffs and continuing to make steps as an organization," said Mylymok.
A big part of the success was players like forward Wilmer Skoog and defenseman Hampus Rydqvist, who were among the 13 NCAA commitments the Black Bears had last season. Skoog began the season on fire and was one of the top offensive threats in the NAHL for the first half of the season with 33 points in just 24 games. However, the NCAA Division 1 level was calling Skoog's name and at the end of the first semester he left the Black Bears to join Boston University. Skoog didn't miss a beat with the Terriers, becoming one of the best freshmen on the team in the second half of the season with seven points in 17 games played. Rydqvist, who committed to play NCAA Division 1 hockey for Miami University, was the NAHL's top scorer among all defensemen in 2019-20 with 41 points in 52 games, earning him All-NAHL honors and also being named the East Division's Defenseman of the Year.
Watch: Maryland Black Bears season preview
"For us, we feel if you play for the Black Bears, your next step is the NCAA, and last year was a big step in that direction with guys like Wilmer and Hampus, among many others. That's the type of commitment we have to our players and confidence we have in the NAHL right now. Our division is so competitive and because of our location, we are able to get scouts at every one of our games and also have our players go on official visits without losing a bunch of time with our team," said Mylymok.
While the Black Bears did lose some key pieces from last years team, Mylymok said that he is confident in a solid core of returning players, especially up front. "I think our strength to start the season will be up front. We have some veteran guys like Luke Mountain (25 points), Reid Leibold (20 points), Garrett Szydlowski (13 points), and Jude Kurtas (13 points), who all produced last season and we expect to have a bigger year this season." The Black Bears also added forward Conor Cole, who put up 49 points last season playing Junior A hockey in Canada.
Defensively, the Black Bears added a key veteran piece, picking up Seth Bergeron in the Jamestown dispersal draft. "Seth is exactly the kind of guy that can help lead our team. He has plenty of NAHL experience, he has increased his production each season, and he had the valuable experience of playing for Team NAHL in Sochi," said Mylymok. Maybe the biggest question to begin the season is goaltending as Mylymok said that three of the Black Bears goalies are currently in the USHL.
"We are still going to be a little young, but I think we are deep and have more speed, so it should be an exciting year on the ice with more NCAA commitments. It will be tough to replace some of the guys we lost and I think as you are building for a new season, you have to do it by committee and then see how guys react as the season goes along," said Mylymok. "I believe our biggest challenge now is keeping the players in line with what is going to keep them safe and playing, on and off the ice. There are a lot of regulations to keep them safe and they are teenagers, so it is tough, because they want to get together and they want to hang out. However, they know it is part of the sacrifices we have to make now. The fun part will be the hockey and we hope the games are a release for them where they can have fun and let loose a little bit."
Next Up: Minnesota Magicians