Danbury wins goaltending duel over Generals on Monday
May 11, 2021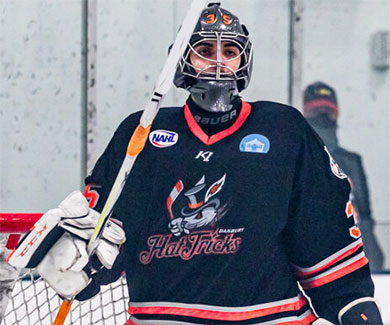 Danbury 1 @ Northeast 0 (OT) – It was a classic goaltender's duel on Monday as Danbury traveled to Attleboro, MA, to take on the Generals in what is the final week of the season for both teams.
In the end, Danbury goalie Andrew Pichora stopped all 27 shots that came his way for his second shutout of the 2020-21 season as the Jr. Hat Tricks beat the Generals, 1-0 in overtime.
Both Pichora and Generals goalie Hugo Haas held their opponents scoreless for three periods. In the overtime, Danbury took advantage of a power play that was about to expire as Robert Hyde took a shot from a sharp angle that was saved by Haas, but the rebound came out to the low slot where D'Agostino was waiting for the game-winner.
Haas would end up making 25 saves in the loss. The two teams meet again in Attleboro on Tuesday night.