Anchorage forward Nikolayenya makes NCAA DI commitment
January 23, 2023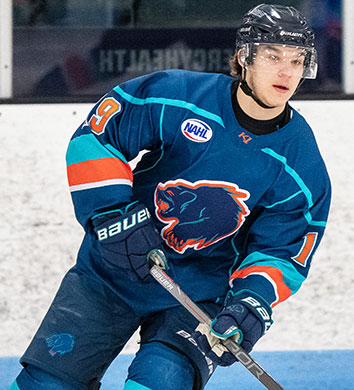 The Anchorage Wolverines of the North American Hockey League (NAHL) are excited to announce that forward Fedya Nikolayenya has committed to play NCAA Division I hockey for the University of Alaska-Fairbanks for the 2024-25 season.
Nikolayenya, 19, has 22 points so far with the Wolverines this season, (10 goals, 12 assists) and has been a key part of Anchorage's offensive structure since joining the team in late September.
"Feddy is an extremely skilled, hardworking player. He is an incredible teammate that genuinely loves the game," said Wolverines Head coach Evan Trupp.
"Fedya is an outstanding kid who has been an integral part of our second season," said Director of Hockey Operations Keith Morris. "UAF is getting a first-class individual."
Anchorage Wolverines fans will still have one more season to watch Nikolayenya on the ice, as he has one more year of junior eligibility after this year and will remain with the team for the 2023-24 season before moving up to the university level.
Click here for an updated NAHL to NCAA commitment list