Windigo survive Steel comeback to widen lead in Midwest
March 23, 2023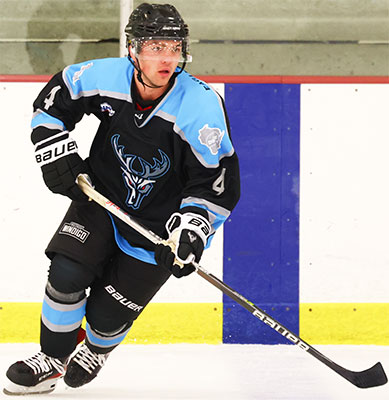 Wisconsin 6 @ Chippewa 5 (SO) – Despite a late 3rd period comeback attempt by the Steel, the Wisconsin Windigo widened their lead atop the Midwest Division to six points thanks to a 6-5 shootout road win in Chippewa Falls in the lone NAHL game on Thursday. Forward Zachary Cline had two goals in the win.
The Windigo jumped out to a 3-0 lead in the 1st period with goals from Benjamin Anderson, Samuel Jacobs, and Cline.
In the 2nd period, the Windigo added onto their lead as a goal from Drew Fisher made it 4-0 and then Cline added his second of the game to make it 5-0. The Steel comeback would start later in the 2nd period on a goal from Noah Grolnic to make it 5-1.
In the 3rd period, the Steel started their amazing comeback with just 4:16 remaining in regulation as Kade Nielsen netted a power play goal to make it 5-2. Less than a minute later J.J. Grainda scored his 18th goal of the season to make it 5-3. Just :48 seconds later, Nielsen added his second goal of the contest and 25th of the season to make it 5-4. With just :43 seconds remaining, a goal from Sam Rice amazingly tied the game and send it to extra time.
After a scorelss shootout, the Windigo netted the extra point in the shootout with the lone goal coming from Will Schumacher.
Windigo goalie Gavin Moffatt made 49 saves in the win, while Adam Gajan made 31 saves in the shootout loss for the Steel.