IceRays Stolarz commits to NCAA Division I Nebraska-Omaha
December 23, 2011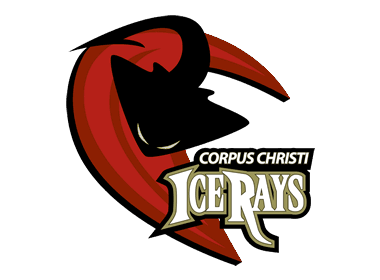 The Corpus Christi IceRays of the North American Hockey League (NAHL) have announced that goaltender Anthony Stolarz has committed to play between the pipes next year at the (NCAA DI) University of Nebraska-Omaha.
In his first year as a Corpus Christi IceRay, Stolarz has posted a .926 save percentage, 2.41 goals against average, and a record of 9-7-1-1. Back on October 24th, Stolarz was named as the NAHL #1 star of the week.
"On behalf of the IceRays organization we would like to congratulate Anthony on his decision to commit to the University of Nebraska-Omaha" said head coach Justin Quenneville. "Not only will they be inheriting a special athlete in Anthony, but a dedicated student. Anthony was extremely humble and level headed throughout this whole process and had the opportunity to commit to a variety of D1 schools of his choice. Understandably he felt a connection with the UNO community and coaching staff, and will have the opportunity to play collegiate hockey for one of the top programs in the country. The Mavericks head coach Dean Blais has a hockey career like non other and will be huge asset to Anthony's continued success. From National Championships, to world championships, Team USA and coaching with the Columbus Blue Jackets in the NHL, Coach Blais and the entire UNO hockey staff bolster an incredible hockey resume for Anthony to grow under."
The University of Nebraska-Omaha is in the Western Collegiate Hockey Association (WCHA) along with Minnesota, Minnesota-Duluth, Colorado College, Denver, North Dakota, Michigan Tech, St. Cloud State, Bemidji State, Wisconsin, Alaska-Anchorage, and Minnesota State.
"It feels great to finally commit, especially to the University of Nebraska-Omaha" said IceRays goaltender Anthony Stolarz. "I felt very comfortable with the coaching staff at UNO and I am looking forward to developing into a better goalie and person over the next four years. It is rewarding knowing that all of my hard work growing up is finally paying off and I have to continue to work hard to play at the collegiate level. Now I can turn my focus back to the ice and help the IceRays get into the playoffs and then the Robertson Cup."
Stolarz is eligible for the NHL Entry Draft this year, and is drawing a lot of attention from around the entire National Hockey League. Even though he hasn't been with the IceRays until the start of this year, Stolarz praised the organization. "I would like to thank the entire IceRays organization for everything they have done and the opportunities they have given me. I am so glad I made the decision to come to south Texas to play hockey. Under Coaches Quenneville, Bennett, and Mei, I have really matured and developed into a better player from when the season first began. The IceRays have helped me turn my dream of playing Division I hockey into reality."
(Cover photo by Ken Hatley)