Chill name John Hamre Head Coach/GM
July 3, 2012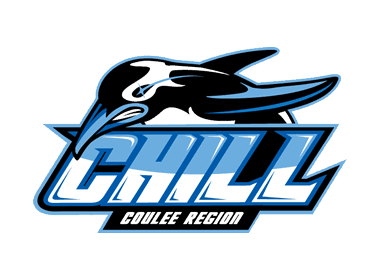 The Coulee Region Chill, proud members of the North American Hockey League (NAHL), and Managing Partner Michelle Bryant have named John Hamre (pronounced Ham-ree) as the team's new Head Coach and General Manager.
Hamre has a proven track record as a coach, most recently as Associate Head Coach with the NAHL's Michigan Warriors, teaming up in Flint, Michigan with former National Hockey League star and current Warriors head coach, Moe Mantha. Prior to that, Hamre, a Roseville, Minnesota native who holds a Ph.D from the University of Minnesota and an MBA from its Carlson School of Management, enjoyed nine winning seasons at Minnesota's prestigious Blake School (College Prep) where Hamre coached his Bears to 174-71-11 record, which included three trips to Minnesota's coveted State High School Hockey Tournament.
"Right away John's resume stuck out amongst our many applicants. The years of experience and the breathe of experience was very impressive. John brings a high level of integrity, a proven coaching record and he cares about the players enough to get them to the next level of hockey," said Bryant.

Prior to being named Head Coach at the Blake School in Minneapolis, MN where Hamre, 43, also taught math, Hamre was with USA Hockey's National Development Program in Ann Arbor, Michigan where he was an assistant coach to the U.S. National Under 17 Team. Other assisting coaching stops along the way also included impactful roles at NCAA Division I college hockey's Yale University (ECAC), Princeton University (ECAC) and the University of Alaska-Anchorage (WCHA).

"I think my journey prepared me well to fully understand all that goes into the development of student athletes and helping them achieve their aspirations and goals is paramount to me," said the newly appointed NAHL Head Coach and General Manager.

Known as an educator, Hamre's coaching style has been called textbook, disciplined, yet innovative. "John will provide players with an environment that consists of learning, discipline and overall respect for developing them as players. With John's experience in coaching and player development, we have no doubt that our team will flourish with him steering the way," Bryant went on to add.

Hamre's collegiate hockey program contacts that will no doubt become beneficial to Chill players present and future, a key mission of the Coulee Region Chill. "When players look for a place to play junior hockey, they want to play for a coach that cares about their future and that is going to assist them in reaching their goals," said Bryant.

"One of the things that I have always worked hard to do as a coach is to utilize my coaching network and relationships to advocate for players at the next level. To me it's all about helping young men open doors of opportunity for their academic and hockey futures," said Hamre.

When asked about what signature they expect Hamre will put on the Coulee Region Chill, Bryant responded quickly and confidently... "Organization, structure and professionalism."
When the same question was posed to Hamre he offered a two-fold response. "On ice in terms of style of play, I categorize my style as up tempo, offensively creative and aggressive within a disciplined team style of play. Off the ice… discipline, respectful and enthusiastic members of the community are key to me and appreciative of the opportunity before them. That all goes for me too."
The Coulee Region Chill is also excited to announce the hiring of AJ Degenhardt as their assistant coach. Most recently, Degenhardt was the head coach of Team Illinois Midget Major. Prior to that he was the head coach for Twin Cities Northern Lights, a Minnesota Junior Hockey team (MNJHL Tier III Jr. A).

"The Chill was looking for an assistant coach with the coaching, playing and community minded track record to make an immediate impact. AJ was top on our list," said Chill Managing Partner Michelle Bryant. "AJ has proven himself capable of developing young hockey players and getting them to the next level. The fact he is an accomplished hockey player from the La Crosse/Onalaska area only made the decision to hire AJ that much easier," Bryant continued.

"I am excited to come back to the community and help put together a hockey brand that the community can support and help grow the sport in this area," stated Degenhardt.

Degenhardt will be joining GM and Head Coach John Hamre on the Chill's Coaching staff. "AJ will be an outstanding member of the Chill's coaching staff. He has proven experience coaching and recruiting at the Junior Hockey level, has been an outstanding development coach in both junior and midget major hockey. AJ brings a tremendous pedigree of hockey playing experience. It is a rare opportunity to be able to welcome a member of our coaching staff to his hometown roots. I'm very excited to be coaching with AJ Degenhardt with our Coulee Region Chill," said coach Hamre.